Veterinary Services in Agoura Hills, CA
The veterinary team at Veterinary Angels Medical Center is ready & waiting to treat your furry, feathered, or scaley friend! Our veterinary services range from general wellness & preventative care to surgery, pet boarding, and so much more.
Types of Pets we treat at Veterinary Angels Medical Center
We have pet transport options available that make it easy and efficient for your animal to receive the care they deserve. We can help get your pet to us for their annual exam, surgery, dental care, sick hospitalization, advanced testing, and more. When your animal suddenly becomes ill or is seriously injured, a timely and accurate diagnosis is critical. In these cases, you can rely on our pet transport options to help get your animal the treatment they need fast. The hospital does not provide this service themselves, but they do have options available to help!
At Veterinary Angels Medical Center, we believe you shouldn't have to sacrifice quality veterinary care when a quick trip to the clinic isn't possible. Let us assist you in transporting your animal friend. Call us today to see if this option would be a good fit for you.
Compassionate Veterinary Care in Agoura Hills, CA
General Veterinary Services
Veterinary services are a vital part of keeping your pet healthy. Veterinary Angels Medical Center in Agoura Hills, CA is a full-service animal hospital that offers a wide range of veterinary services. We provide routine wellness care, as well as preventive care and vaccinations. We also offer diagnostic testing, surgical services, and dental care. In addition, we have a state-of-the-art boarding facility that can accommodate your pet's needs while you're away. Our experienced and compassionate team is here to provide the best possible care for your furry friend. Call us today to schedule an appointment.
Pet wellness care plans are an essential aspect of responsible pet ownership and ensuring the overall health and happiness of our beloved animal companions. It encompasses a range of proactive measures aimed at preventing illness and promoting well-being in pets. Regular wellness exams by a veterinarian form the cornerstone of pet wellness care plans, allowing for early detection of any underlying health issues and prompt intervention. Vaccinations, parasite prevention, and routine dental care are also crucial components of wellness care, safeguarding pets against infectious diseases and maintaining their health.
Pet surgery services are vital for the health and wellbeing of our furry friends. At Veterinary Angels Medical Center, we understand this and are proud to offer a wide range of surgical procedures for pets of all shapes and sizes. From spaying and neutering to more complex procedures, our team of skilled veterinarians is dedicated to providing the best care possible. We are also proud to offer a wide range of financing options to make sure that you can get the care your pet needs, when they need it. To learn more about our pet surgery services or to schedule an appointment, please contact us today. We look forward to serving you and your furry friend.
We recognize that knowing what to anticipate is useful when your pet is booked for an ultrasound test and their ultrasounds are sent via telemedicine to a radiologist for review. The goal of this process, much like with humans, is to assist in making a correct diagnosis of a disease-causing sickness or other condition. The veterinarian for your dog or cat can learn so much about what is going on within via ultrasound, and in real time. But what exactly are we searching for, how should you get your pet ready, and what can we infer from the findings?
At
Veterinary Angels Medical Center
, we recognize that not everyone chooses a dog or cat as their pet. We also understand that birds, reptiles, and exotics have special needs and requirements to keep them happy and healthy. We provide comprehensive care for a variety of exotic pets, from reptiles and amphibians to birds and small mammals. Our team of experienced veterinarians and certified veterinary technicians are dedicated to providing the best possible care for your pet, and we offer a wide range of services to meet your needs. We also offer a variety of educational resources to help you learn more about caring for your exotic pet. Whether you're looking for routine care or emergency services, we're here to help.
Pet boarding services are a great option for pet owners who need to travel and can't take their pets with them. At Veterinary Angels Medical Center, we offer specialty and medical pet boarding options to fit the needs of every pet owner. We have a spacious facility that is clean, comfortable, and safe. Our staff is attentive and caring, and we offer a variety of amenities to make your pet's stay as enjoyable as possible. We also offer convenient transportation options to and from our facility. Pet owners can rest assured that their pets will be well-cared for while they are away. Please advise that your pet will need an annual exam as a requirement to board.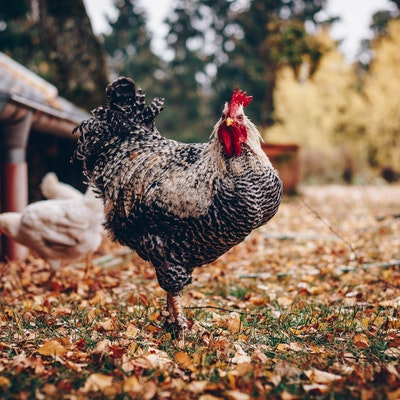 We are proud to be the area's best choice for small farm animal veterinary care (no equine). Small ruminants, pigs, and chickens come to us from up to 50 miles away! Farm animal services are an important aspect of keeping your farm animals healthy and happy. Unfortunately, many farmers do not have the time or resources to provide the necessary care for their animals. That's where Veterinary Angels Medical Center comes in. We are a full-service veterinary hospital located in Agoura Hills, CA. We offer a wide range of services for farm animals, including regular check-ups, vaccinations, and emergency care.